Welcome To My Music Room!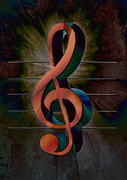 Students,
I hope you all are well. As we all know, this year has changed in a way that we never would have thought. It is a challenge that we will work together to overcome. Because of the changes, I wanted to give you some information.
1. All band activities are completely cancelled for the rest of the year due to us not being in school.
2. Beginning Monday, I will have several different ways you can still participate and earn grades for band.
*If you have still have your instruments AND music, I will assign both on this website and on my Google Classroom a section from one of our concert pieces (this may include the jazz pieces I passed out for high school). You may practice the assigned section of music, video yourself playing the music and email it to me. I will update the assigned sections each Friday for the following week. I do expect you to practice before you video yourself, but please do not be intimidated as this can be a chance for me to help you continue to learn your music and to improve as a musician.
*If you have your instrument but you have lost or gotten rid of your music, I will post free online resources on both this page and my Google Classroom and will assign a musical example from one of these webpages. You can practice the assigned example, video it and email it to me. I will update the assigned examples each Friday for the following week. Same as above, please practice but don't be intimidated. This can also be a chance for me to help you learn and improve as a musician.
*If you don't have your instrument and are not able to practice, I will post a link both to this page and my Google Classroom with worksheet options and I will give instructions and an example of how to complete the worksheet. You will need to print the worksheet off, fill it out, take a picture of it and email it to me.
*If you do not have a way to print worksheets, you can email me the answers. Please put in the subject of the email the name of the lesson, and in the email please clearly number your answers (example: 1. French Horn, 2. Trumpet, 3. Tuba).
*If you don't have internet access, good internet access or data and are borrowing someone's phone right now to read this, I will also be leaving the same worksheet that I've assigned at the office where some of you will pick up your other work as well.
3. I will not grade these hard. If you do not know the answers, please contact me for help. I do want you to try, but I don't want you to panic over it. I will be grading based on what you got correct.
4. Students, you are not allowed in the band room for any reason. If you have left a personal item that you need, talk to your building principal. You will not be allowed to take school instruments home at this point.
5. Everything that I have posted here is for all 3 of my band classes. My contact information will be included at the end of this point. I will be available by phone on Fridays from 11:00 a.m.- 1:00 p.m. I will stay later than 1:00 if I'm getting steady phone calls with anyone needing help. I check my email throughout the week periodically, but I will devote special time on Wednesday afternoons to keep my email up if you have a question and need a more timely answer.
My office phone number: 918-773-8080 ext. 127
My email address: lrhodes@vian.k12.ok.us
6. Last music related issue- if any student who will be 7th grade- Senior next year is interested in trying out for Eastern District Honor Band/All State (these are live auditions usually the first weekend in November), please let me know and I will be sure to copy the music and post here on my webpage or on my Google Classroom. If you choose to tryout, I will allow you to play the tryout music instead of the assigned music so that I can help you start preparing for honor band tryouts.
Students, please do not hesitate to get in touch and ask questions. I still care about you as students as well as musicians. I am not sitting back waiting to criticize, but to help you become better musicians and for those of you who have your instrument, to try to encourage you to continue playing music. Be safe, and if I don't get to see some of you the remainder of this year, I hope you see you next year (or Seniors- I hope you have a succesful and wonderful future!)